Celebrating Rural Business Innovation: Rubizmo Award Winners Announced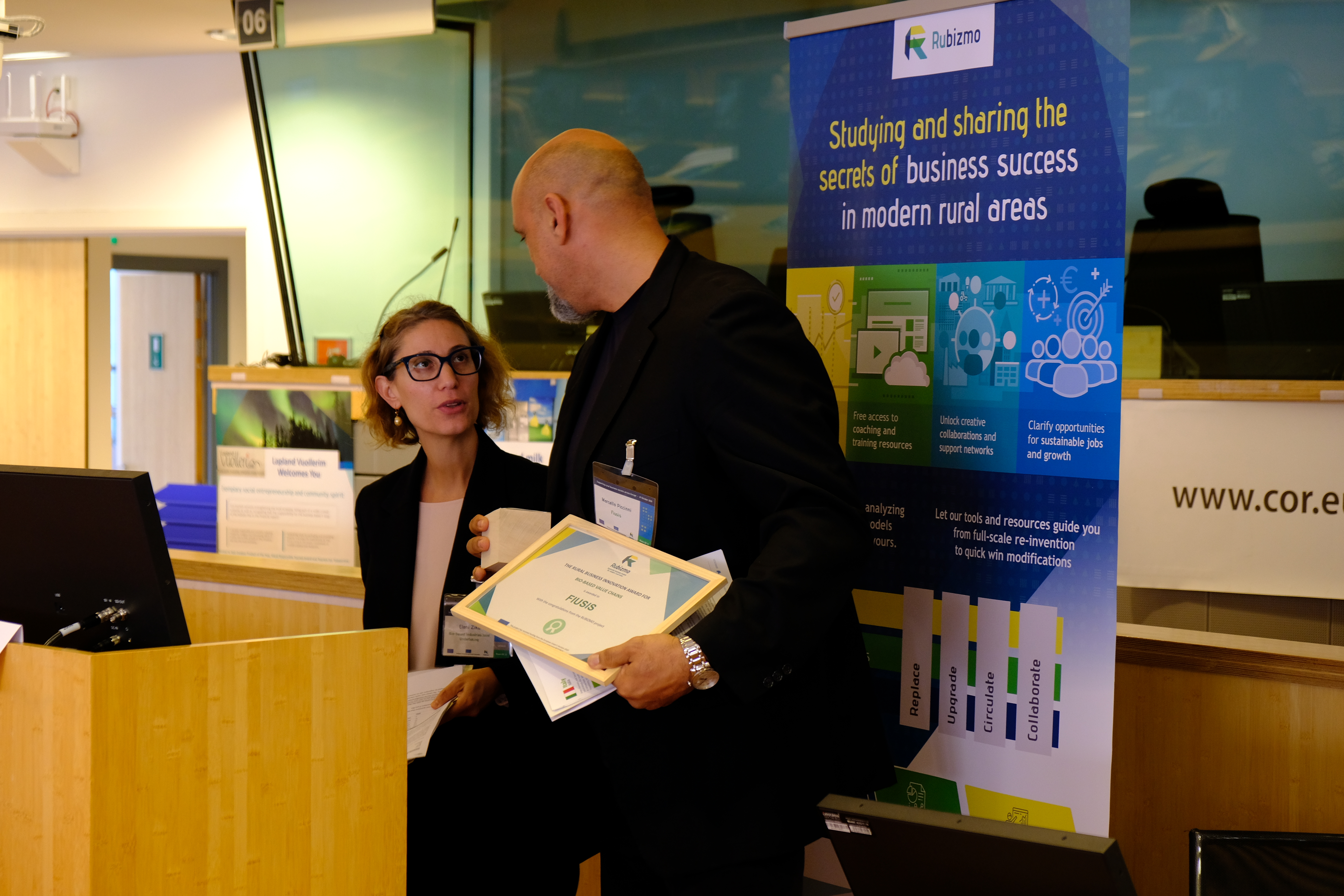 Over the last year, RUBIZMO experts from 11 countries have screened hundreds of existing business initiatives and interviewed business owners across Europe. They looked at their environmental, economic and social performance, as well as their novelty and replicability.
On this basis, RUBIZMO partners selected 18 business initiatives in three sectors presenting promising opportunities for rural areas: Food, Bio-based value chains, and Ecosystem services.
Following pre-selection by RUBIZMO experts, a public consultation with over 3000 votes cast took place to determine the winners. They were announced 24 October 2019 at a conference attended by various institutional representatives, national stakeholders, rural entrepreneurs and regional offices. We are now delighted to announce the the public's choice.
Rural Business Innovation Awards 2019 winners:
FOOD Category: Tania Vie, Romania 
Tradition and innovation meet with beekeeping, honey products, tourism activities, ceramics and more. Their high quality, attention to branding and packaging plus ecological certification help the products stand out from the competition. Tania Vie have also been savvy with digital marketing meaning a majority of sales driven by embrace of online commerce.
Discover more: Bit.do/tainavie


BIO-BASED Value Chains Category: Fiusis, Italy
The story of the Italian company Fiusis is an inspiring example for many rural areas. They created the first micro-cogeneration plant (1 Megawatt electric) in the world producing "clean" heat and electricity from a single type of agricultural residue. This circular economy business model – turning agricultural waste into a source of energy – has given new skilled and blue collar job opportunities in an area with some of the highest unemployment rates in Europe.  
Discover more: Bit.do/fiusis
ECOSYSTEM SERVICES Category: Comana Crafts Village, Romania
Located at the foot of Comana's natural park in Romania, the crafts village blends care for the environment, arts, education, and entrepreneurship – playing an important role in safeguarding rural traditional crafts that would otherwise die out. They encourage the use of natural, non-polluting and bio-based materials and generate jobs and visitors to the local rural community.
Discover more: Bit.do/comanacrafts
An Inspiration for Rural Europe and Budding Entrepreneurs
They have inspired us all with how they embody three fast-growing sectors of the rural economy with commercial potential, prospects for sustainable job creation and social value to rural communities. Congratulations to them all!
RUBIZMO partners and all the public voters we able to discover some truly amazing shortlisted projects. You can read about all 18 business cases one the project's website: https://rubizmo.eu/news


Further resources and enquiries:
Twitter moments highlights from the awards
Contact: Bénédicte Julliard