#7 Innovative Business Case: Taina Vie beekeeping (RO)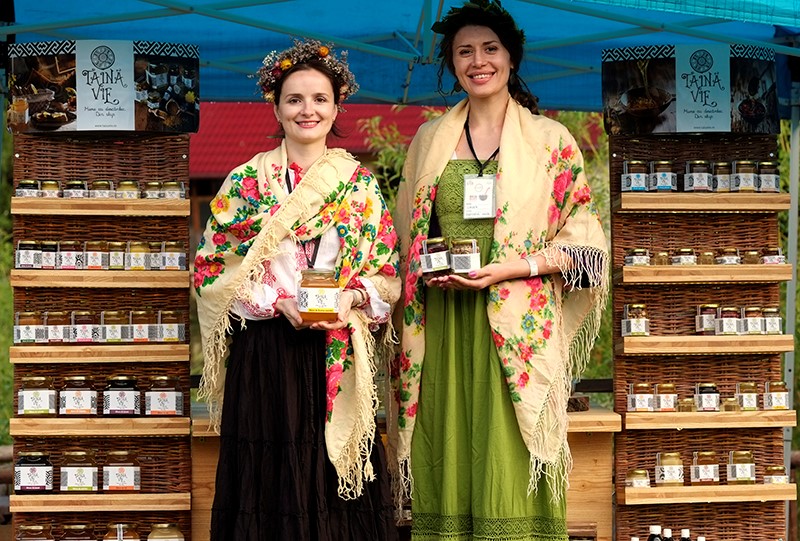 Tradition and innovation meet with beekeeping, honey products, tourism activities, ceramics and more
Majority of sales driven by embrace of online commerce
High quality, attention to branding and packaging plus ecological certification helps the products stand out from the competition
This family-run business in eastern Romania has captured a love of beekeeping and its heritage to create quality natural products and a popular destination that has been profitable since year one. The project was inspired by grandparents' passion for apiculture and nature and began for the young farmers in 2010 - growing more significantly in 2012 thanks to some regional funding and initial commercial success.
Product variety began to grow to incorporate everything from chestnut, dandelion and raspberry honeys to include propolis resins for health and lifestyle applications and even low-immunity kits for people who struggle with pollens. Further diversification has developed Taina Vie's commercial reach, with neatly packaged honey sachets for personal use and distribution at hotels, restaurants and café's. The farm has embraced Facebook and Instagram social media channels and numerous fairs and events to build exposure and drive online commerce or in-person visits to support their success.
They have not stopped there though; and the farm itself now also sells a range of ceramics produced in collaboration with a local artist. Visitors can also take photography tours, learn about apiculture or even enjoy an organized cycle ride, making it a popular destination for tourism in Romania and beyond.
Read more: