RUBIZMO Café Talks - 7th Cycle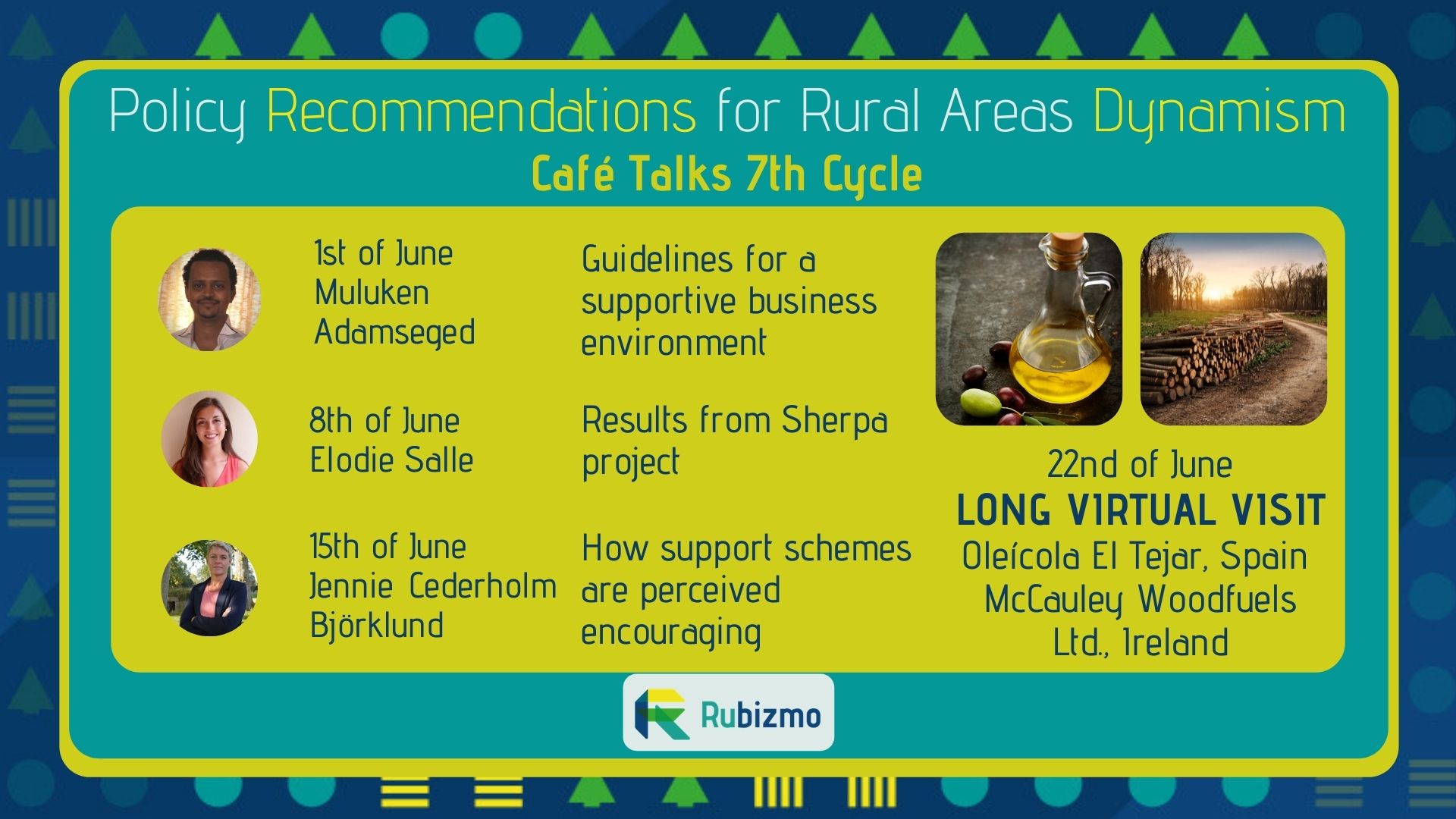 This time it´s all about policy recommendations!
In three 30-minute sessions our international experts from the Swedish University of Agricultural Science (SLU), ATB and other European funded projects will introduce you to innovative policy ideas to promote rural business.
The first session will explore recommendations for a supportive business environment. The second session will be delivered by the SHERPA project, which aims to create long-lasting science, society and policy interfaces that engage in developing policy recommendations. The third and final session will explore how business support schemes can develop to be perceived as supportive instead of hindering. 
Finally, during the cycle another great VIRTUAL VISIT will introduce you to Oleícola El Tejar (Spain) and McCauley Woodfuels Limited (Ireland). Both these businesses exhibit the potential for rural areas to create economic opportunities and boost local development.
Each of these quick and easy to access sessions will be composed of a 15 minute presentation and 15 minutes of open discussion. Everyone can access the sessions and get inspired.
With over 200 registrations during the previous cycles, the Café Talks have proven their success and relevance.
Interested participants can register here or find more information on our website RUBIZMO.EU or our LinkedIn and Twitter social media channels.