A rural renaissance: How EU research is breathing new life into rural areas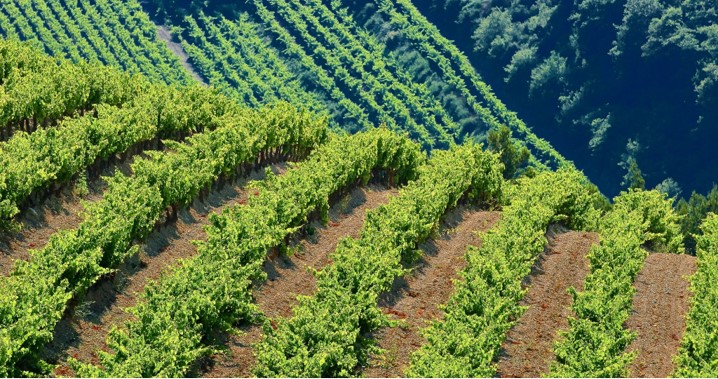 The EU has launched a multi-year plan to help rural areas to become more resilient to climate change and be better places to run a business. Research projects are helping Europe's rural communities to make this a reality.

In a continent renowned for its cities, it might come as a surprise that around 83% of the EU's land area consists of rural areas, according to a 2018 Eurostat report. Rural areas are also home to around 137 million people – almost the same population as Russia – and have three times the number of tourism nights per person compared to urban regions.
Despite its size and attractiveness, several problems persist in Europe's rural areas. A 2019 Eurostat survey found that 22% of Europe's rural population is at risk of poverty and social exclusion. While the employment rate in rural areas has risen since 2012, the total number of employed people has not – which suggests that a decreasing rural population is artificially increasing rural employment statistics.
Now the European Commission wants to bring growth back to rural regions. In late June they unveiled their long-term vision for rural areas. This includes launching investment and engagement initiatives to make rural communities more sustainable, resilient to climate change, and attractive for setting up a business.
A leading initiative in the long-term vison is to encourage the rural bioeconomy to grow. In a high growth scenario, the EU estimates that this entire sector's yearly turnover could reach up to €3 trillion by 2050 and create up to 700,000 jobs, mostly in urban, coastal and rural areas.
Lessons for the future
However, money is not enough. Around one in five new businesses in the European Union fail in their first year, meaning that new businesses need the right business strategies to survive.
To meet that potential, researchers in the Rubizmo project have been finding out what's needed to recreate local innovative rural business ideas across Europe. This complements the Commissions own actions which are paying special attention to small and medium sized enterprises already settled or planning to settle in rural areas.
They have been examining business models from hundreds of previous enterprise initiatives to see what has worked (and what didn't) in the past.
These success factors are being shared with rural businesses and policymakers across Europe through online business tools, summer schools and e-learning seminars. Some other results are also being shared through online ''Café Talks.'' One such recent talk was about how policy recommendations can best support local rural businesses.
The long-term goal for the project is to provide rural entrepreneurs, investors and policymakers a full suite of plans to best suit their needs. This ranges from training
resources, an extensive library of previous business models, and personalised advice on business models & cooperation networks.
A step in the right direction
The rural vision wants to make sure that rural businesses are both financially and environmentally sustainable. Fortunately Europe is already quite 'green' thanks to its bountiful supply of grassland plains, which cover around 21% of the EU's total surface area. In fact the largest grassland on earth, the Eurasian Steppe, begins in the plains of Hungary's Pannonian Steppe.
Despite this wealth, grassland tends to be underused in the EU – and even then, mostly for animal feed. But the GO-GRASS project suggests it can be used for much more. For example, using new production techniques can take ordinary, renewable grass to make sustainable paper and packaging, biochar, and even organic protein for animal feed. Providing protein for animal feed means businesses in the EU may soon begin to replace some of the regions' soy imports, valued at over €3.7 billion in 2019.
The project is using four demonstration sites in the Netherlands, Sweden, Germany and Denmark to work with farmers, researchers and local companies to create these different grass-based products. This will also involve developing cost-effective and circular business models so that rural areas can then create new, long-term jobs that can also be replicated throughout the EU and help it become the first climate neutral continent by 2050.
However more needs to be done to make this goal a reality. At the moment around 30% of the EU's greenhouse gas emissions comes from its food system.
Sustainability to go
Asking farmers to invest in new sustainable farming methods can be tough – two-thirds of agricultural holdings in the EU are less than five hectares in size, according to 2016 Eurostat figures.
This means the majority of these small farms will likely struggle to make their farming adapt to the diverse value chains and the greener, more cost-effective processes which the EU pictures.
One example of this is digestate, a liquid fertiliser made from a farm's organic waste. While the EU is encouraging digestate production as part of its circular economy push, it still needs to be pasteurised to avoid any pollution risks. Sending digestate to a treatment plant can simply be too expensive for small-scale farmers.
One way to cut down on costs is for the treatment plant to instead come to them. Researchers at the NOMAD project are designing a mobile digestate-treatment truck to treat digestate to make an eco-friendly, high performance bio-fertiliser.
Once ready this truck can then visit farms to collect, pasteurise and separate the digestate. This helps farmers cut down on transport costs and their fertiliser and water demand by recovering it as a by-product. It also produces biogas, a source of added value to farming since it can be sold to the grid.
There is a growing understanding throughout the EU that rural areas have been undervalued and under-appreciated for a while now. Underemployment and a poor business infrastructure have meant that many in these communities feel left behind by society and policy-makers. As the continent sets to reinvent itself once again after the COVID-19 pandemic, rural areas can lead the way in making their communities more environmentally resilient and attractive to new businesses.