RUBIZMO Café Talks - 4th Cycle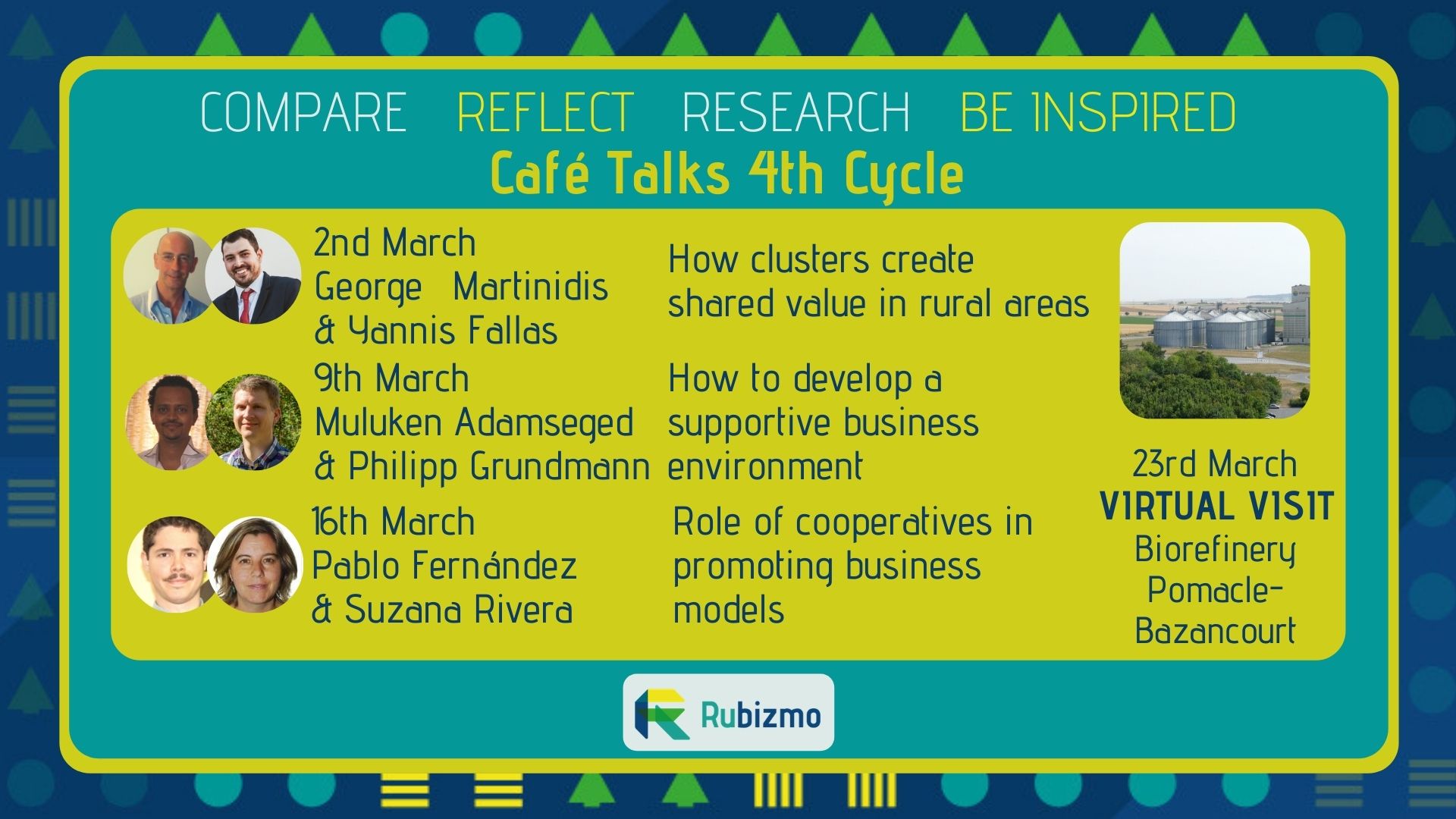 This time it´s all about collaboration!
In three 30-minute sessions our international experts from CluBE, ATB and the Cooperativas Agro-alimentarias de España will introduce you to innovative ideas for your rural business.
The first session will examine several cases and thereby provide an overview of how clusters can have wider economic, social and environmental benefits for their local areas. The second part will present the main criteria and indicators to assess business environment. It aims to assess the requirement of businesses and the conditions of the business environment to investigate the misalignment between them. The third session contextualizes agri-food cooperativism in relation to the impact it has at European level and will provide some keys about the cooperative formula and its role in promoting entrepreneurship and business models.
Finally at the end of the cycle another great VIRTUAL VISIT will introduce you to the biorefinery Pomacle-Bazancourt – an agro-industrial research hub in the Grand-Est of France. Here each year one Million tons of wheat and 2,5 Million tons of sugar beet are processed on site to serve a circular bioeconomy. 
Each of these quick and easy to access sessions will be composed of a 15 minute presentation and 15 minutes of open discussion. Everyone can access the sessions and get inspired.
With 216 registrations during the last two cycles, the Café Talks have proven their success and relevance.
Interested participants can register here or find more information on our website RUBIZMO.EU and our Twitter and LinkedIn social media channels.