RUBIZMO Café Talks - 3rd Cycle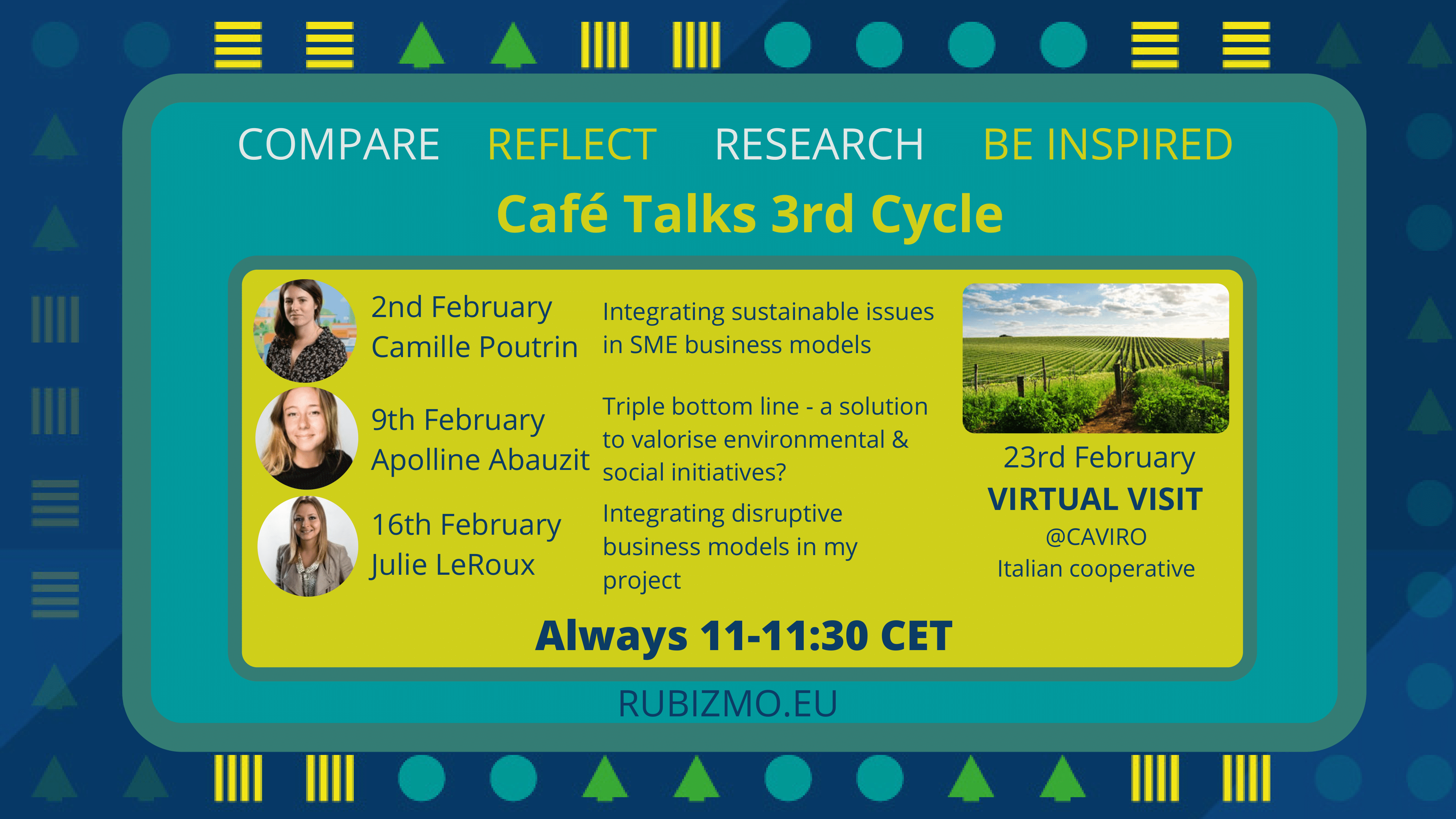 The third cycle of the successful "Café Talks" is coming up!
During the first three 30-minute sessions in February the experts of the international agency Greenflex will give valuable insights in sustainable business issues. The final session on the 23rd of February is a Virtual Visit to Italian´s largest wine cooperative CAVIRO, which builds on circular economy and ecosystem services.
Each of these quick and easy to access sessions will be composed of a 15 minute presentation and 15 minutes of open discussion. Everyone can access the sessions and get inspired.
With with 216 registrations during the last two cycles, the Café Talks have proven their success and relevance.
Interested participants can register here or find more information on our website RUBIZMO.EU and our Twitter and LinkedIn social media channels.