Ready for some rural inspiration? RUBIZMO business awards & conference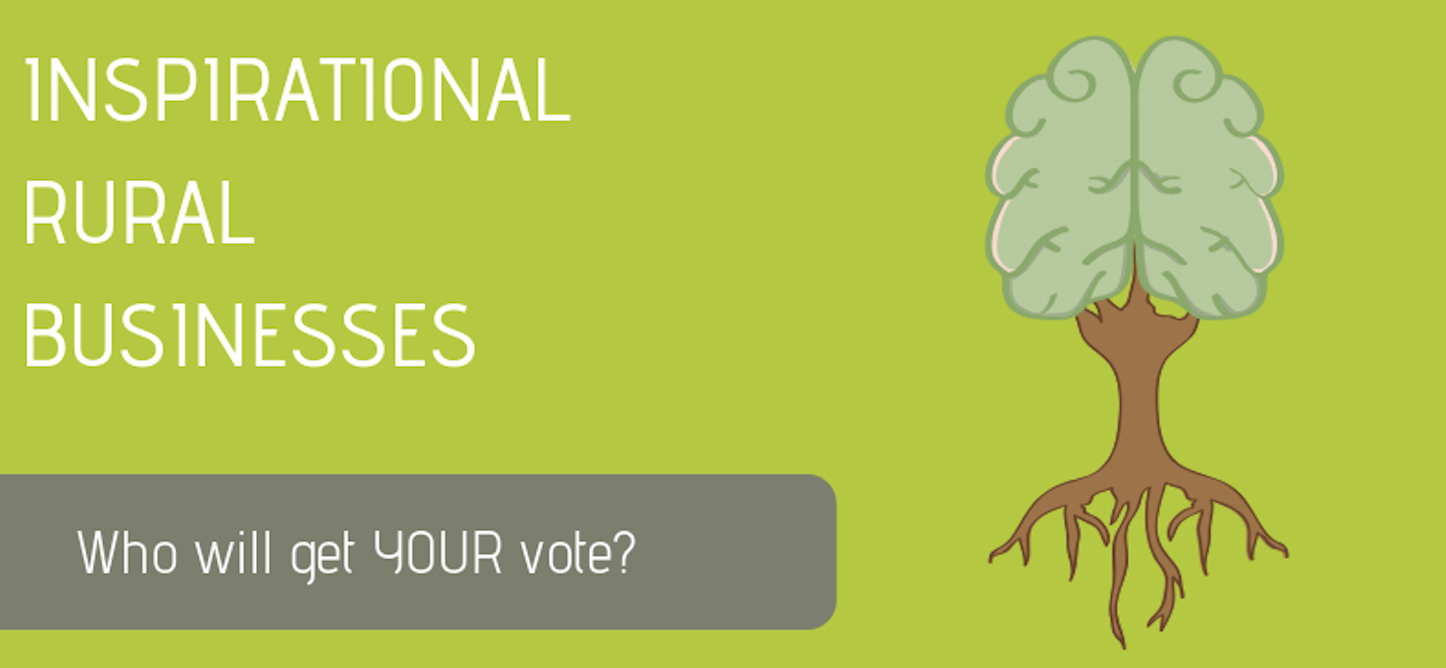 What are the vital ingredients to rural business success? Which conditions, support networks and incentives accelerate them? Can rural Europe teach their urban counterparts about more environmentally and socially dynamic entrepreneurship?

An international team of business innovators, investor gateways, researchers and NGOs have been working to analyse the best opportunities for rural jobs and growth. And the time has come to share their findings. Discover what unlocks entrepreneurship and new business models with RUBIZMO.

A public vote to choose the most inspiring and promising initiatives is now online and an open conference to explore these issues in more detail will be held 24 October 2019 in Brussels. The event will profile hot spots of rural entrepreneurship, cite dozens of practical examples and examine the policy context and new European Commission priorities.


The Rural Business Innovation Awards



From insect proteins to digital retreats and social enterprises in the arctic circle… rural business is proving to be creative, resourceful and responsible. Not to mention generators of jobs and growth.

Over the last year, RUBIZMO experts from 11 countries have screened hundreds of existing business initiatives and interviewed business owners across Europe. We looked at their environmental, economic and social performance, as well as their novelty and replicability. On this basis, RUBIZMO partners selected 18 business initiatives in three sectors presenting promising opportunities for rural areas: Food, Bio-based value chains, and Ecosystem services.

Now is your turn to tell us which initiative you find the most inspiring and promising for European rural areas! (Public Vote)

You can vote for one business initiative in each of the three aforementioned categories (food, bio-based value chains, ecosystem services). A short summary of each initiative is accessible through the voting platform or on this website. In each of the three categories, the winner will be rewarded with a video news report of their own business.

Votes will close on 22 October 2019 at midnight, and the results in each category will be announced at our upcoming conference 'Supporting rural business success across Europe', to be held on 24 October in Brussels.



The conference: a deep dive into the businesses, networks and polices inspiring success

Discover the agenda and register to join us in Brussels

Hosted by the European Economic and Social Committee, this event will profile hot spots of rural entrepreneurship, cite dozens of practical examples and look at the policy context and new European Commission priorities.

Decision makers, networks and influential voices will be on hand to discuss and debate the policy frameworks and new types of collaboration fuelling rural economies.

Hear from and discuss with European regions, Government of Ireland, DG Agri, FoodDrinkEurope, European Network of Rural Development, Greenovate! Europe, COPA-COGECA and more.

The event will also mark the launch of a virtual library of proven business models organised according to your needs, which will be supported by interactive material and practical examples to implement them over time.

Get to grips with the ingredients of three fast-growing sectors of the rural economy with commercial potential, prospects for sustainable job creation and social value to rural communities with RUBIZMO.

Follow the online vote and conference on twitter @RUBIZMO or LinkedIn