How to succeed with a young business?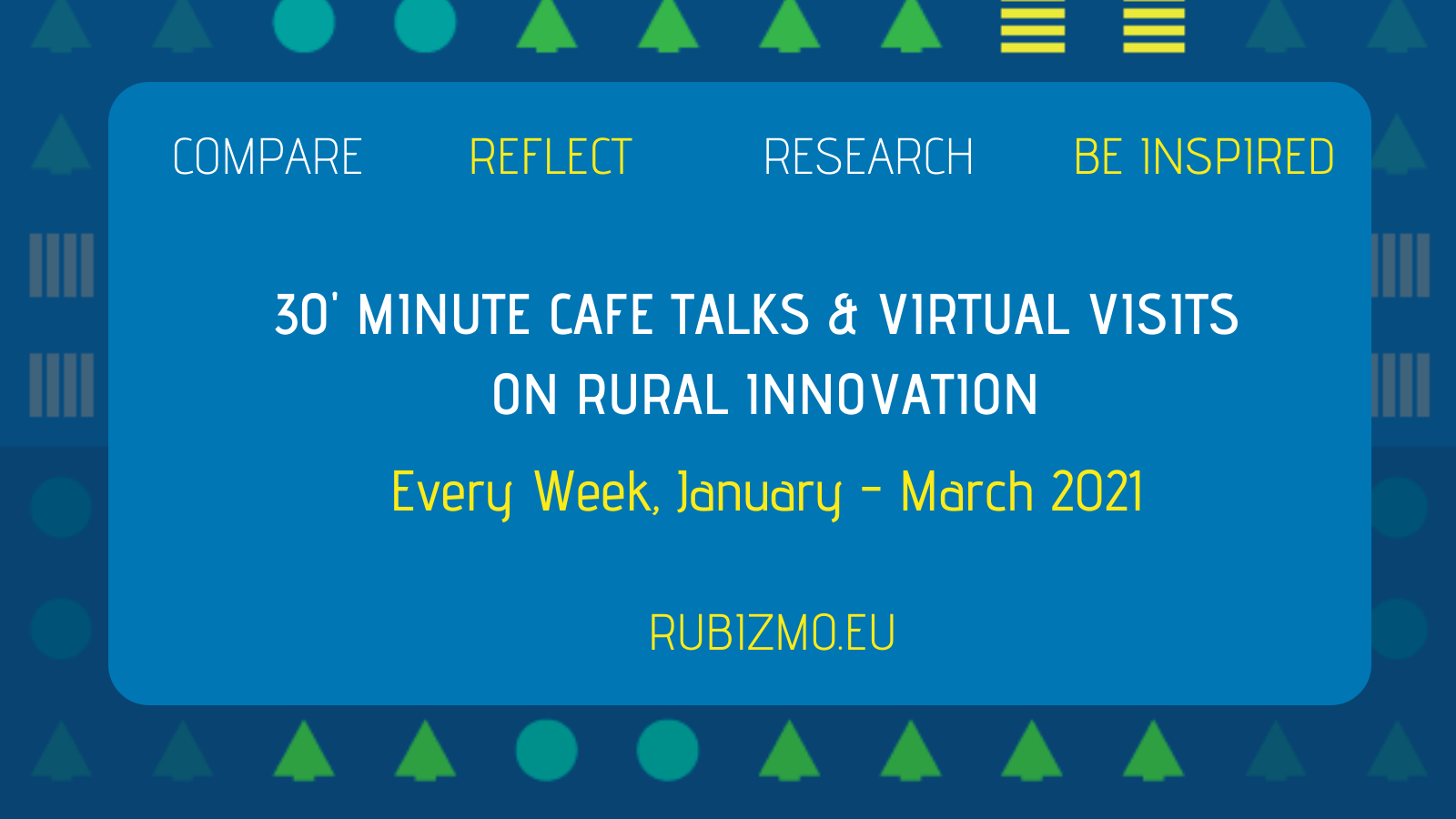 RUBIZMO experts studied hundreds of high potential business models and the conditions to make them successful. We are now making their insights available for authorities, associations, businesses and entrepreneurs – with an extensive program of online "café talks" and virtual visits open to all.
These quick and easy to access 30-minute "Café sessions" and virtual visits will take place every Tuesday 11-11:30 CET from November 2020 onwards, and be repeated in January, February and March 2021.
After a first round in November 2020 focusing on support to rural innovation across Europe, the second round of the RUBIZMO Café talks in January 2021 will focus on tips to and advice to consolidate your business model and succeed in with an early-stage business. Leading experts from Denmark and Germany will guide you through the following programme, concluded by a virtual study visit:
7/01- 14.00-14.30 (exceptional change of time!): How to fund your venture with grants and investments – Uffe Bundgaard-Jorgensen, Gate2Growth
12/01 - 11.00-11.30: IPR and why it is important for your business - Uffe Bundgaard-Jorgensen, Gate2Growth
19/01 - 11.00-11.30: Marking business models a reality – how to bridge the gap [presentation of our famous Rubizmo tool] – Gerhard Schiefer, Proquantis
AND … Virtual visit, 26/01 - 11.00-11.45: Discover how university labs, business and renewable farming connects in German regions with Bonn University
These quick sessions are designed to fit in with even the busiest days and anyone attending is invited to hang out for a virtual coffee and ask as many questions as they would like.
Interested participants can register here or find more information on our website RUBIZMO.EU and our twitter and LinkedIn social media channels.