RUBIZMO Café Talks - 5th Cycle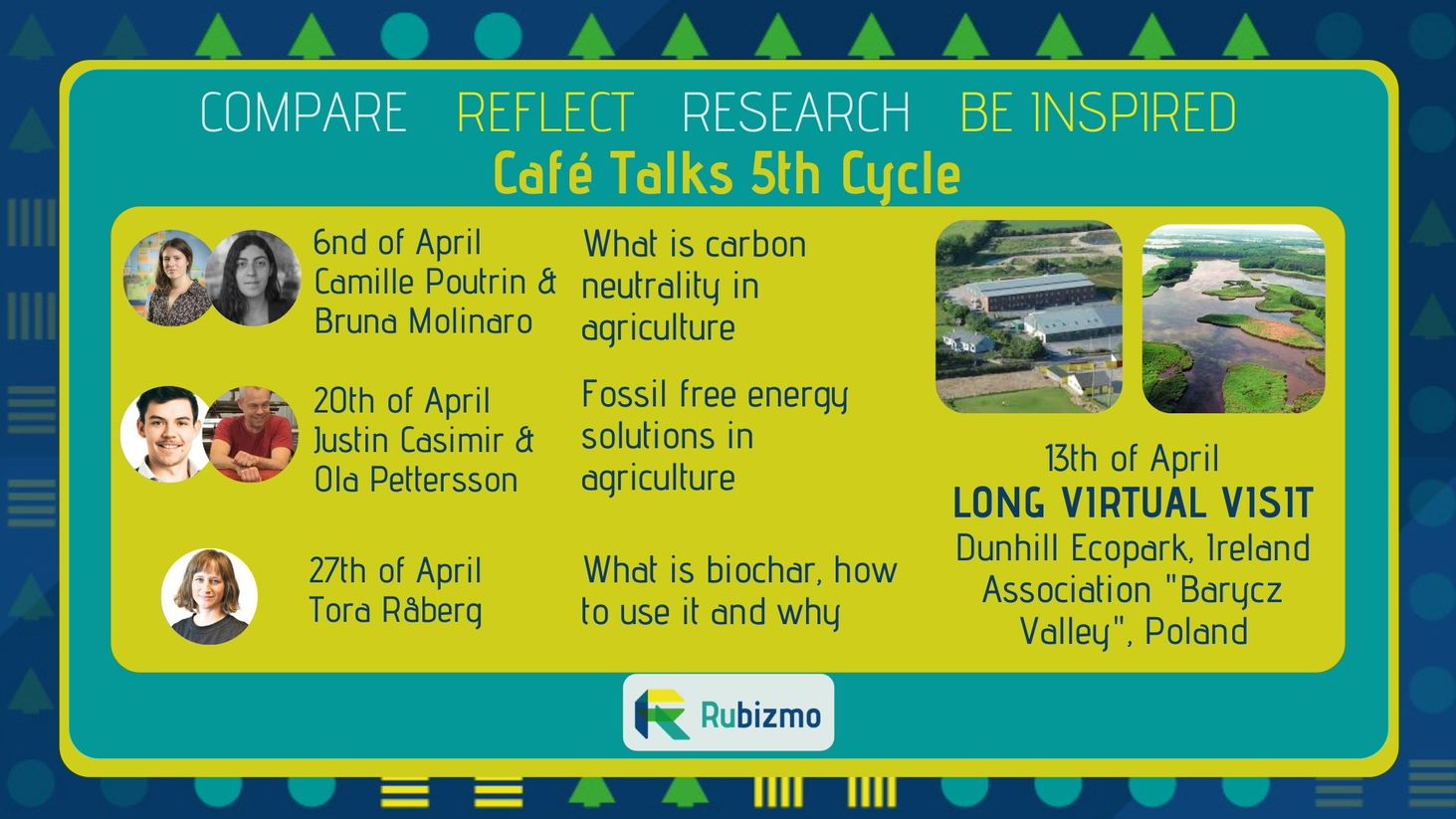 This time it´s all about climate neutral agriculture!
In three 30-minute sessions our international experts from GreenFlex and RISE will introduce you to innovative ideas for your rural business.
The first session will examine what carbon neutrality means with regards to agriculture, with ideas of how this can also create o wider economic, social and environmental benefits for local areas. The second part will present what fossil free energy solutions in agriculture exist today, and what is coming in the near to long-term. The third and final session will focus on biochar and its practical uses for rural businesses.
Finally, during the cycle another great VIRTUAL VISIT will introduce you to Dunhill Ecopark – a social enterprise whose mission it is to cultivate an entrepreneurial culture and facilitate job creation in its local area. As part of the VIRTUAL VISIT, we will also be joined by The 'Partnership for the Barycz Valley', a Polish association that implements strategies favouring the local development its region in Poland.
Each of these quick and easy to access sessions will be composed of a 15 minute presentation and 15 minutes of open discussion. Everyone can access the sessions and get inspired.
With over 200 registrations during the previous cycles, the Café Talks have proven their success and relevance.
Interested participants can register here or find more information on our website RUBIZMO.EU or our LinkedIn and Twitter social media channels.